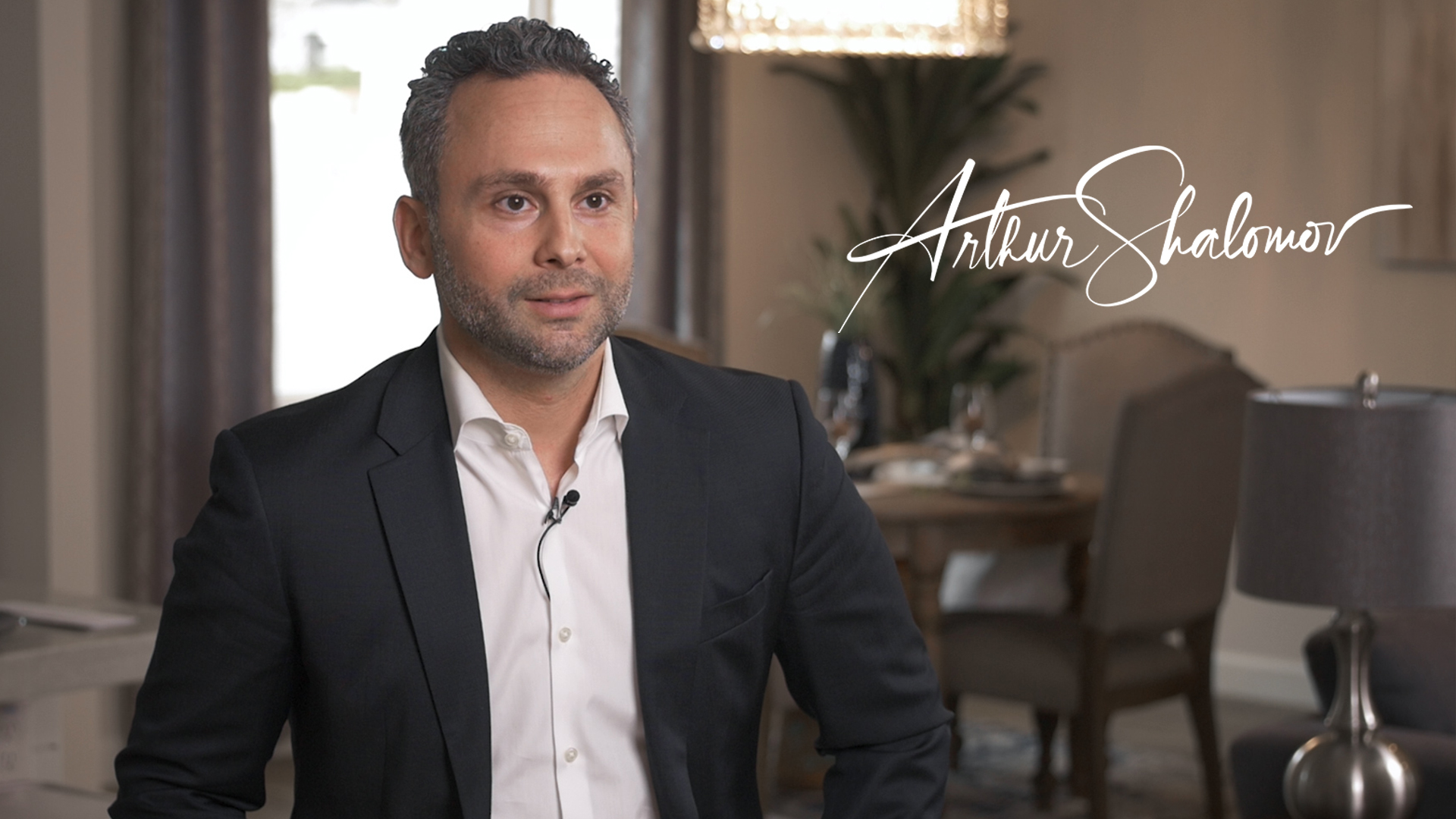 At just 10 years old, I came to the United States from the former Soviet Union. Seeing my parents struggle to adapt, learn the English language, and work long hours trying to raise a family in a new country was just a part of growing up. The five of us lived in a one bedroom apartment in New York City, and owning a home for my parents felt like an impossible achievement.
In 1997, we moved to Phoenix, AZ in hopes of owning our own home. After two years of living in the desert, my parents found one that they loved and we finally moved in! I strongly believe that seeing my parents desire to find a home changed something within me. I instantly became curious about real estate and the potential to grow one's wealth through it.
I joined the mortgage industry at just 20 years old and very quickly knew that it was my calling. By far, the most humbling and educational time in my life was the big financial crisis of 2008. I lost my job, drained my savings, and went delinquent on my mortgages, student loans, and credit cards. It was the hardest time for not only myself, but many others.
After reading many books about personal finance and real estate investing, I started to rebuild my life, little by little. I focused on paying off bad debt, building my credit, and my emergency fund. I also knew that I was not alone. There were so many people in the same boat.
This time my life allowed me to focus on helping thousands of people get their finances in order, become homeowners, and some have even become real estate investors. I have learned that sometimes it is hard to see the light at the end of the tunnel. But, that is when you should lean on someone that has been at the bottom and made their way out of the hole. Someone who understands and can lead you out of the mess you are in. Since that time, I have made a promise to my clients that I will guide them to their build wealth through real estate and advise them to always do what is best for YOU!
About CrossCountry Mortgage
Our Mission and Goal
Our mission is simple: to provide you with the best possible advice and benefit to your financial needs while facilitating a straightforward, transparent mortgage process for buyers, sellers and realtors.
Our goal is to be recognized as the leading and most reputable mortgage company in the nation. We begin that process by earning your trust through knowledge and communication. You are our first priority and we pride ourselves on developing rewarding, long-term customer relationships. We can close your housing loan quickly and help you save money because we empower our loan officers with advanced mortgage technology that enhances their customer service and industry expertise.
Experience the CrossCountry Difference
Navigating the mortgage loan process is exciting and easy with the right home financing partner. When you work with us, you'll collaborate closely with a licensed professional who is crazy good at making sure you receive a competitive rate and an exceptionally fast and simple housing loan experience.
When it's all said and done, we strive to be your mortgage lender of choice for years to come, wherever life takes you. Our loan officers, branch managers and support staff are always available to assist you from application to closing and beyond. Anytime you need a property loan, or even if you just need a helping hand out of a snowbank, we'll be there for you.